Latest Ticket Sales Info for Members...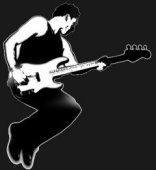 Post Sales for the show in Riga on July 29 will take place Thursday, June 8 at 10am EST and run until Wednesday, June 14 at 10pm EST.
Any members wishing to take part in the postsale are encouraged to acquaint themselves with the guidance in the Community area on this Message Board post to ensure they understand how the presale process works.
Go to the Tickets Page to purchase tickets for these shows.
We will bring further on sale news as we get it confirmed.