Lisbon Show - Set List Details...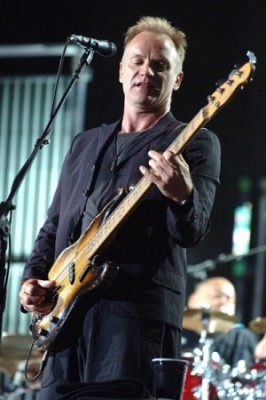 Sting's opening concert of his 2006 summer tour in Lisbon was broadcast on television on the SicRadical cable channel, starting at 10.45pm CET on June 4. The show was also webcast live by AOL/Network Live.
The set list was:
Message In A Bottle
Synchronicity II
Walking On The Moon
If I Ever Lose My Faith In You
Mad About You/Englishman In New York
Spirits In The Material World
Shape Of My Heart
Driven To Tears
Every Little Thing She Does Is Magic
Why Should I Cry For You?
Fields Of Gold
A Day In The Life
If You Love Somebody Set Them Free
Voices Inside My Head/When The World Is Running Down
Roxanne
Desert Rose
Next To You
Every Breath You Take
Fragile