Rainforest Benefit Concert news...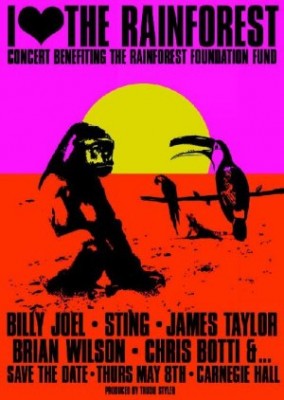 The Rainforest Benefit returns to Carnegie Hall this year on May 8.
Benefit tickets including post concert Gala Supper:
$50,000 Platinum Packages (16 concert tickets for concert and supper)
$25,000 Gold Packages (8 tickets for concert and supper)
$2,500 Individual Tickets (concert and supper)
A limited number of "concert only" tickets at $600
For further information please call Event Associates,Inc at 212-245-6570 or email rainforest@eventassociatesinc.com
All other seats will be available by mid-April through the Carnegie Hall Box Office. Watch and listen for the on-sale announcement.